Give Your Child An Exciting Way To Stay Active And Build Confidence With Our Kids Martial Arts Classes
There's nothing more important than courage and confidence in your child's life. And at UKO Karate, we make those skills a cornerstone of our Kids Martial Arts program.
We work with boys and girls of all ages and experience levels, helping them learn the very basics of Karate before building their skills through a series of exciting progressions. Our Kids Martial Arts Classes in Port Orchard are second to none. Learn more today!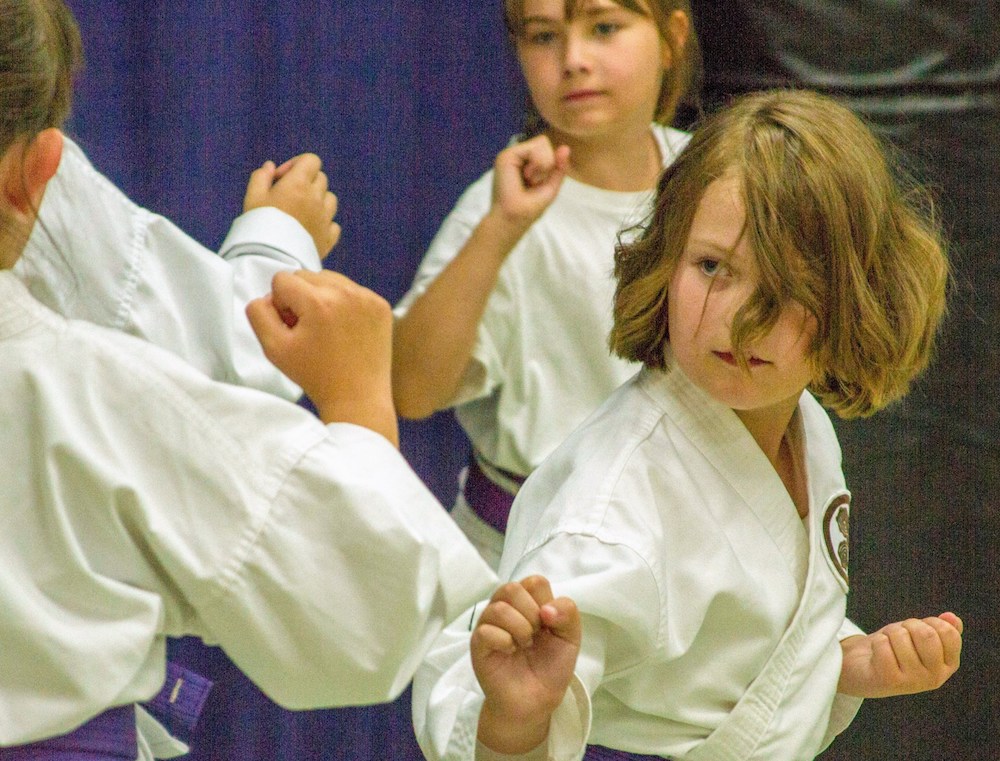 We're Proud To Offer You Age-Specific Kids Martial Arts Classes To Ensure Success And Support
At UKO Karate, your child can surround themselves with a great group of new friends and classmates who share their same skills and experience levels. Our age-specific Kids Martial Arts Classes in Port Orchard give students the best chance to succeed with supportive instruction and scaleable exercises.
Our classes include:
Samurai (Ages 4-6): Our most fundamental class, we help students have fun learning physical skills like coordination, balance, strength, and body control. Plus, we introduce our Samurais to introductory Karate skills in a way that makes learning fun and exciting.
Youth (Ages 7-12): Whether your child is a Samurai graduate or just getting started, our Youth program is perfect. Our skilled instructors work with students on an individualized basis to help them become confident in their skills and help them walk away with a sense of accomplishment after every single class. Students can set their sights on a Black Belt and work their way to the ultimate goal.
In both of our Kids Martial Arts classes, students of all ages learn the importance of self-defense skills and their roles in our lives. All of our classes include lessons in:
Conflict resolution
Self-confidence and pride
Lifelong habits of physical activity
Building a foundation of courage
PLUS Our Kids Martial Arts Classes In Port Orchard Give Your Child Tools For All Aspects Of Life
With our students, the skills they learn aren't limited to the dojo. Whether your child grows up to be a doctor, a teacher, a police officer, or something else, our Kids Martial Arts classes will establish for them a lifelong foundation for success and self-respect.
From day one at UKO Karate, your child will learn:
How to take pride in the learning process
Leadership and communication skills
Perseverance and determination
Respect for others at all times

Join Us Today For The Best Kids Martial Art Classes In Town
If you're looking for a great way to help your child stay active and meet a great group of new friends, look no further than UKO Karate, where we're helping boys and girls of all backgrounds and skill levels take pride in everything they do.
Our Kids Martial Arts Classes in Port Orchard can set your child up for success in no time.
To learn more, just fill out the short form on your screen today! We'll be happy to answer all of your questions right away.