Get In Great Shape Fast With Our Cutting-Edge Adult Martial Arts Classes
Are you looking for a great way to stay in shape and learn real-world self-defense skills fast? Then check out our Adult Martial Arts Classes at UKO Karate in Port Orchard.
Relying on a traditional form of Karate, adults and teens can push their bodies like never before with fun, high-energy classes that are great for all experience levels. Drop the stresses of your everyday life and take on a better training program today!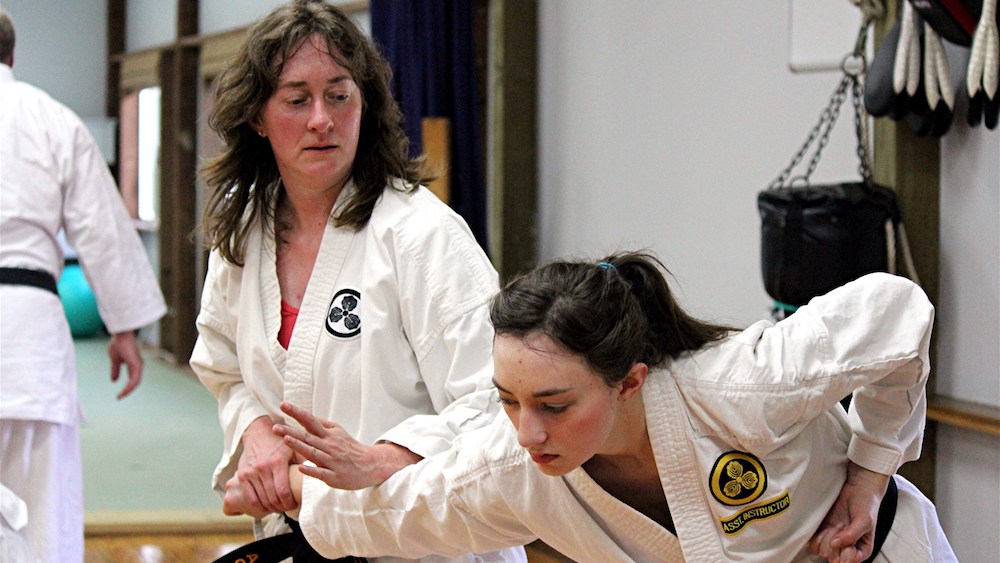 Build Your Skills For Competition Or Self-Defense In Our Adult Martial Arts Classes
Karate is truly one of the world's most versatile martial arts, with effective movements ranging from the most basic to advanced.
Our team at UKO Karate is dedicated to introducing you to the highest quality Karate in our Adult Martial Arts Classes, helping you develop powerful fighting and self-defense skills, regardless of your goals.
With our Adult Martial Arts Classes in Port Orchard, you can master:
Powerful strikes and blocks
Footwork and balance
Efficiency and strength in all of your movements
And Our Adult Martial Arts Classes Offer You An Incredible Way To Work Out
We've all experienced it before: The boring jog on the treadmill. Countless hours wasted on the stationary bike. The repetitive motions of the elliptical.
Not anymore.
Adult Martial Arts Classes at UKO Karate offer you a new way to train - complete with total-body results and ever-changing classes that will keep you motivated week after week.
Whether you've been training for years or you're just getting started, our teams in Port Orchard will help you modify each movement to meet your unique needs and support you every step of the way to better fitness and reduced stress.
In no time, you can enjoy:
Improved cardiovascular health
Boosted speed, strength, and flexibility
Sustainable fat burn and weight loss
And a long-lasting sense of accomplishment in everything you do

Get More From Your Workouts Today With Our Adult Martial Arts Classes In Port Orchard
If you feel stuck in your current routine, it's time for a change. Our Adult Martial Arts Classes at UKO Karate offer men, women, and teens a great way to workout and see real results in no time.
Learn more about everything we have to offer in Port Orchard today by filling out the short form on your screen now!